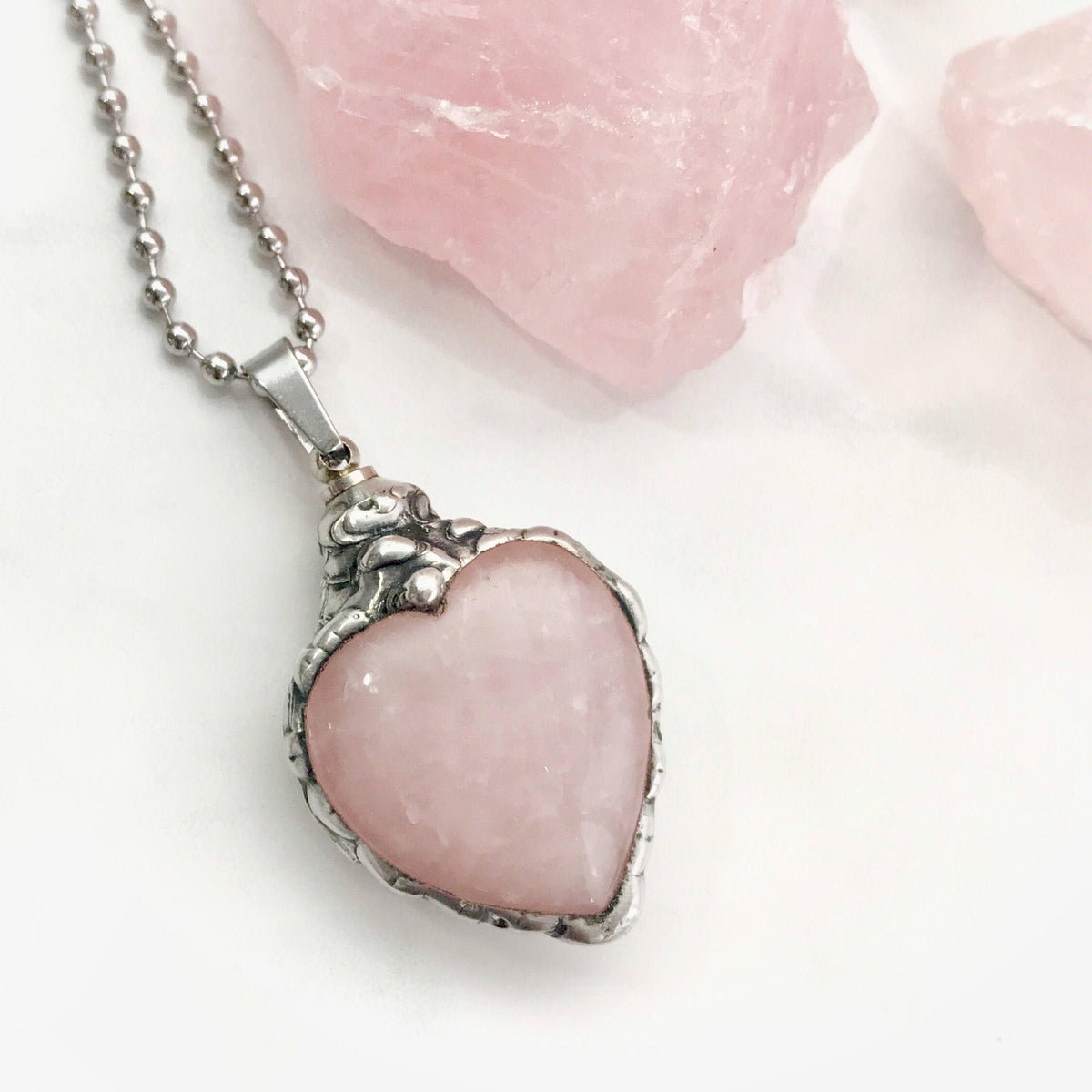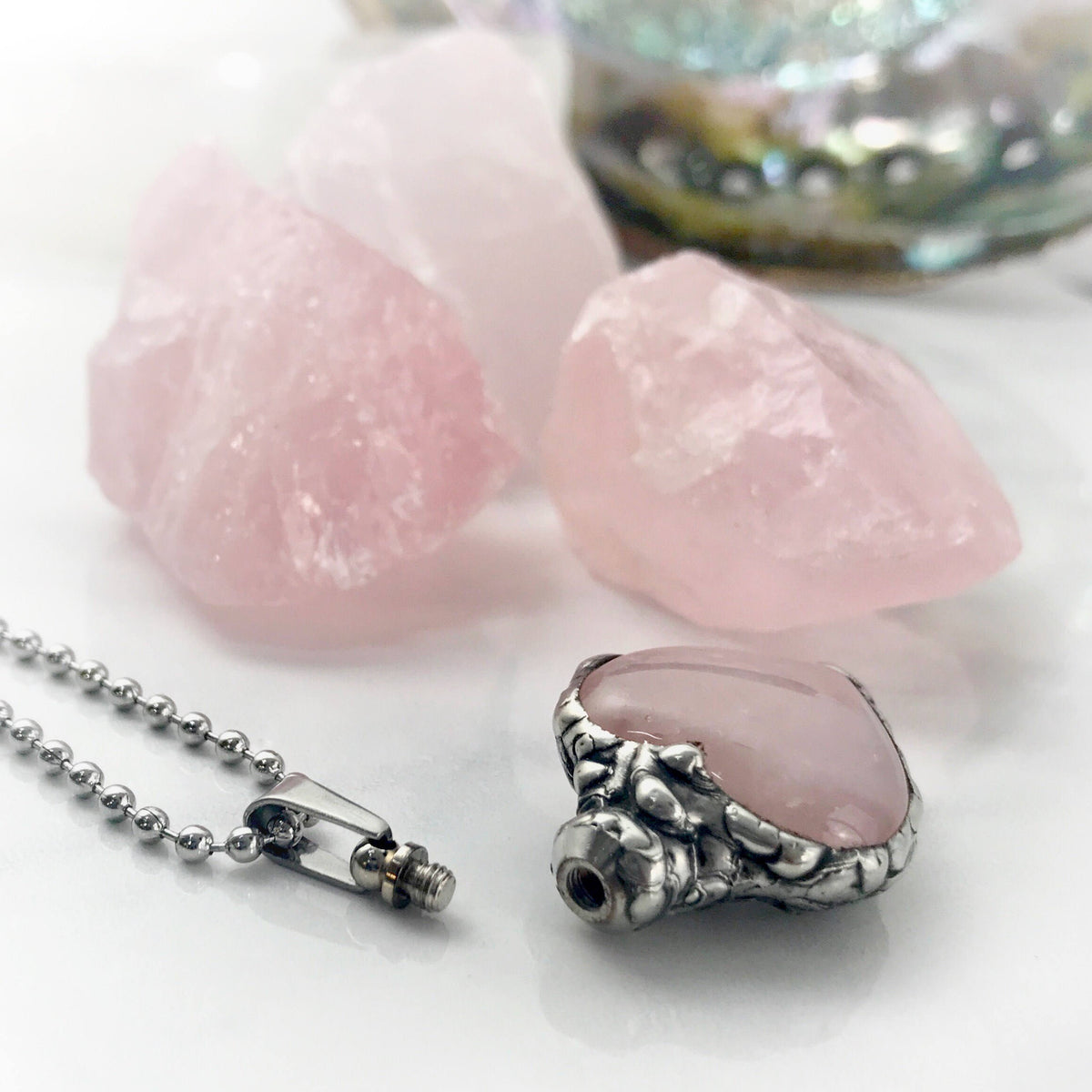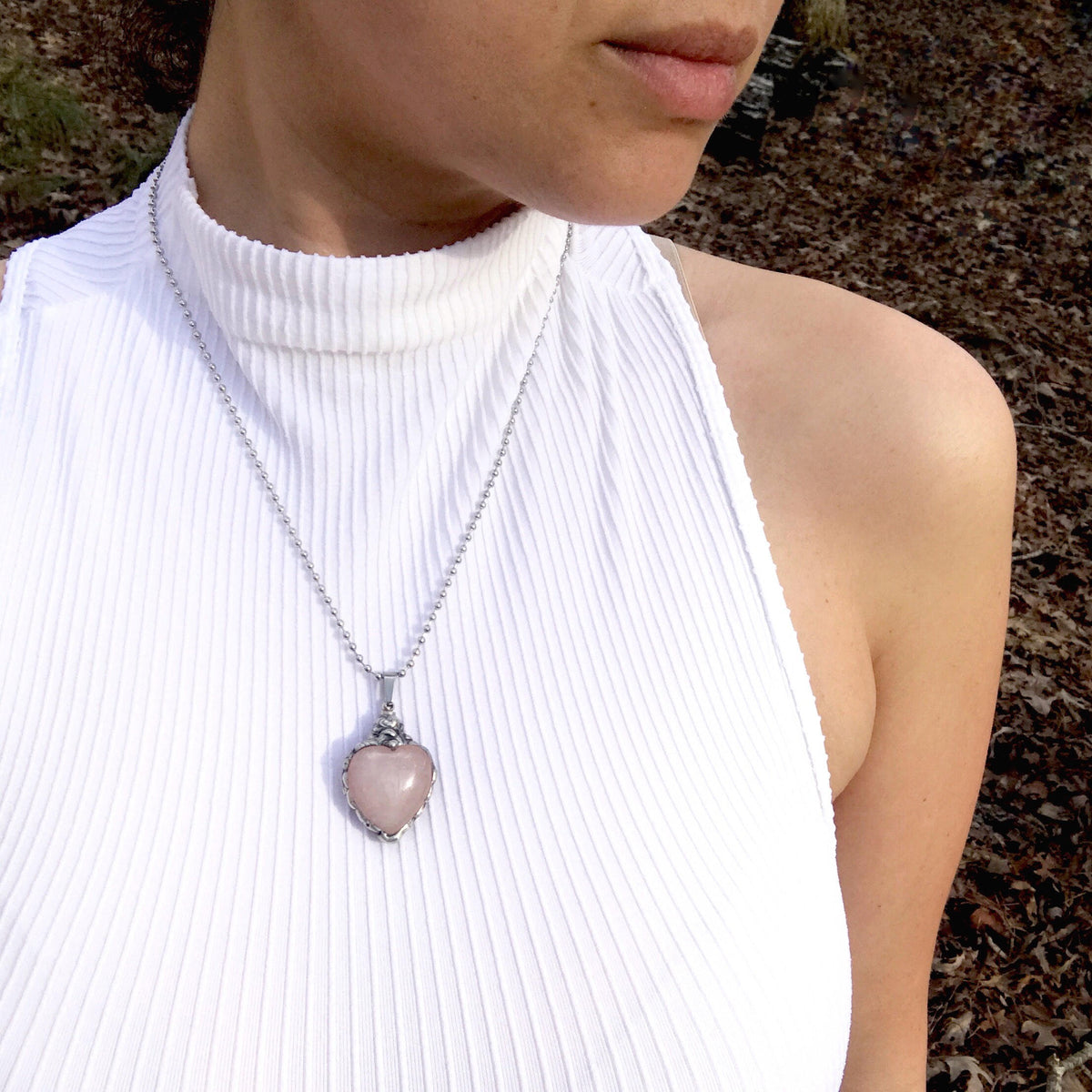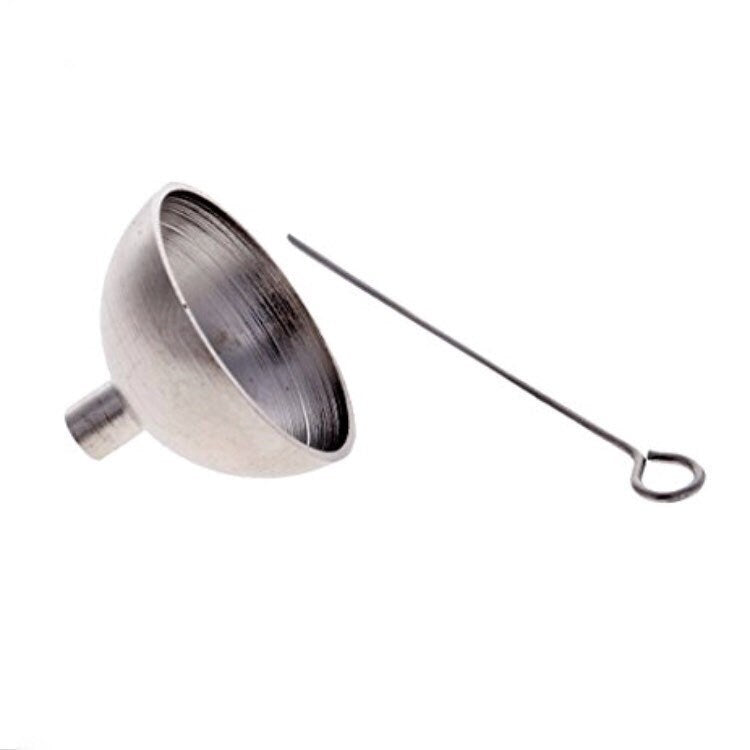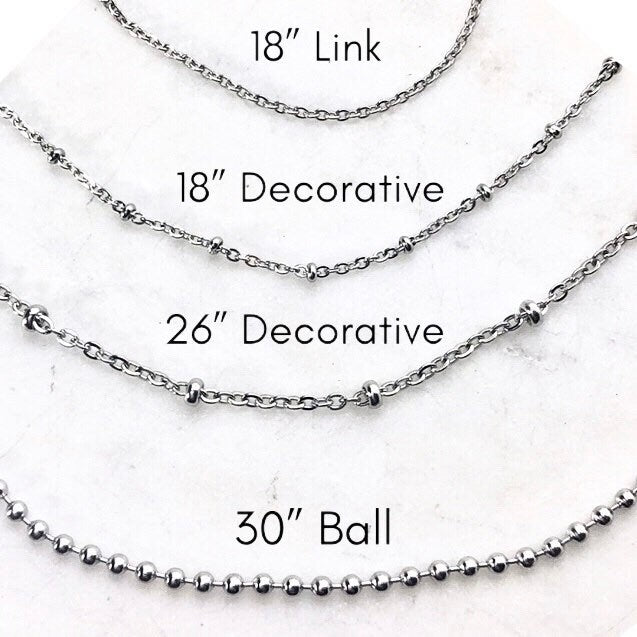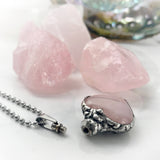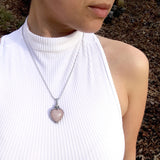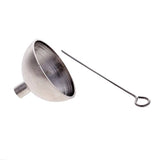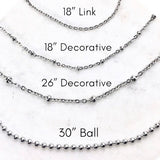 Thank you for this beautiful necklace!
Thank you for this beautiful necklace!
The Most Perfect Gift you could give to a Grieving Soul!
I ordered the Pink Rose Quartz Heart Urn Necklace for a Dear Friend of mine who recently lost her husband of 40 years. She is grieving terribly, and I wanted to get her something TRULY Unique and Special to comfort her on a daily basis.
Irene's Heart Urn Necklace from Sacred Spirit Relics was the ABSOLUTE PERFECT GIFT, because it melded so many important symbols into one gorgeous item. It took the healing power of the rose quartz, shaped it into the image of a loving heart, and provided a space in the core of the piece for the recipient to place some of the ashes of her loved one, so she can feel she is with him every moment of the day.
The necklace is INCREDIBLY beautiful...a flawless rose quartz, shaped like a heart, and mounted in a unique, gorgeously-crafted silver setting. Irene is a deeply gifted craftswoman! Beyond this, the piece was beautifully wrapped in a soft, suede drawstring bag, then boxed with a feather and Indigenous symbols of peace and love.
On top of all of this, Irene offered exceptional customer service! From my very first inquiry, to the delivery of the item, she was kind and responsive every step of the way. When I expressed disappointment that there was no way to engrave a personal message on the back of the piece, Irene gave me the wonderful suggestion to get a sterling silver engraved charm to accompany the heart necklace, and place them on the same chain! I did just that, and it looks PHENOMENAL!!! I simply cannot wait to give it to my Friend...
If you have a dear friend or family member who has lost someone deeply important to them, I cannot think of a more perfect and heartfelt gift than this gorgeous piece by Irene. She is more than an Artisan...she is bringing the Profound Gift of Peace to hundreds of Souls with her beautiful work!
Thank you so much , Irene!
With warmest gratitude,
Paul R.
The package was so beautifully wrapped and...
The package was so beautifully wrapped and came with a handwritten note. Photos do not do this piece justice. You can tell it was made and packaged with a lot of love and care. It means so much to be able to keep my sister's ashes in such a beautiful container with such peaceful and loving energy. THANK YOU!
this necklace was so perfect. my aunt had...
this necklace was so perfect. my aunt had recently passed away and I was looking for something to keep her with me always. she really loved rose quartz, so when I found this piece, I gasped. it was the piece for her. and I just know she loves it as well. thank you for your craftsmanship!! you do a wonderful service.